How about another horror story here, from author Edgar Swamp. Along with the book info is an excerpt and a giveaway. You can win an Amazon gift card. Open worldwide through 2/17. Good luck.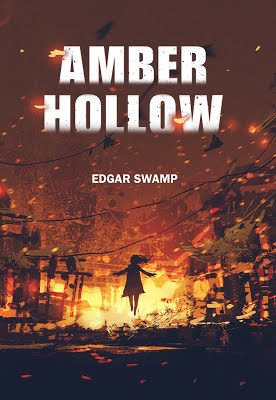 (with elements of suspense, mystery, and fantasy)
On July 15, 1991, an isolated village in Northern Wisconsin is ground zero for an unprecedented, fiery tragedy. Of the community's 600 residents, there are only five survivors. Detailed accounts by the victims contradict each other; the only link is a man named Anthony Guntram, but because he is presumed to be dead, this claim can't be verified. Further investigations reveal a culture enshrouded in mystery. What are the survivors hiding? Only the villagers know the secret of Amber Hollow, a place where sanity is checked at the town line and the parameters of reality become blurred. An unconventional horror story by design, Edgar Swamp delivers an action-driven page-turner that will keep readers guessing until the calamitous ending.
Excerpt
The call came when they were five blocks from St. Mary's, blaring from the radio in a raucous hiss of static that made both of them jump. Sadie looked at Jeremy, and the confusion in her eyes would be almost comical if the situation wasn't so dire. He grabbed the handset on the radio, pressed the button.
"This is Detective Jeremy LeFevre. Please repeat the transmission."
"There is a ten fifty-six A in progress on the Tower Drive Bridge, I repeat a ten fifty-six A."
"We're two miles from that location," he said calmly, although his nerves suddenly felt as if they were live wires spitting enough electricity to power the entire city. "We're en route."
"Ten four," the dispatcher said, and Sadie flipped a switch on the dash that fired up the siren. She then grabbed the bubble next to her, rolled down her window, and tossed it onto the top of the car where the magnet on the bottom held it firmly in place. For some reason, she always felt like she was in an episode of
Starskey and Hutch
when she did that.
"You thinking what I'm thinking?" Jeremy asked his partner.
"I don't know, maybe I'm jumping to more conclusions, but somehow I think this is one call we need to take."
Turned out, he was right.
About the Author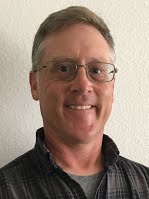 Edgar Swamp is the author of the "Gyre Mission," "Glitch in the Machine," and "Blackout." His short stories have appeared in Alienskin, Macabre Cadaver, and Urban Reinventors. When he isn't holed up in his office playing online poker, he likes to dig up the recently deceased and make furniture out of their skin. He lives and works in San Diego, California.
Disclosure: Java John Z's did not receive compensation for this post and is not responsible for prize fulfillment.