If you like dogs, this book might just be for you, that is if you like humourous books about them. Author Kathy Weber is a lifetime dog groomer and she shares some of her best experiences.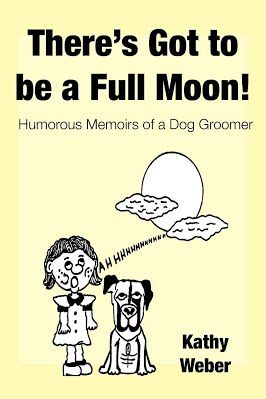 Humorous memoirs of a dog groomer
Date Published:
April 2019
Publisher: Page Publishing
Dotty Moran has owned and operated a dog grooming business for forty-six years. She's had enough laughs out of it to last her a lifetime. Discover the ups and downs of dog-grooming in There's Got To Be A Full Moon!