This looks to be a new series from author Orest Stelmach. He's also the author of the Nadia Tesla series, another series of murder thrillers. Perhaps some of these will be optioned for film development, too. Check out the book info and the excerpt.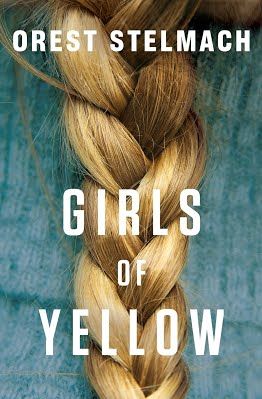 Elise De Jong/Sami Ali Book 1
Imagine a world where modern governments failed their citizens and long-simmering conflicts escalated into global war. Imagine if its survivors migrated toward those who share the same faith. Imagine the continents are ruled by religions.
When the mysterious death of a teenage girl triggers memories of a similar childhood event, police Detective Sami Ali becomes consumed with solving her murder. Persecuted by the shame of his past, Ali will stop at nothing to find the killer, even if his investigation puts his wife and daughter at risk.
As he follows the clues, Ali collides with another lost soul - a foreign spy. Elise De Jong's official mission in Eurabia involves the acquisition of a priceless item that could shift the balance of power among the theocracies. But she also has a personal objective - to find her last living relative, the little sister whom she hasn't seen since her birth.
To succeed in their missions, Elise and Ali must find common ground despite their religious differences, for they can depend only on each other.