Here's a middle-grade fantasy book that your child just might like. Let them read the excerpt below to see. Nice seeing more books with a female lead. Enjoy.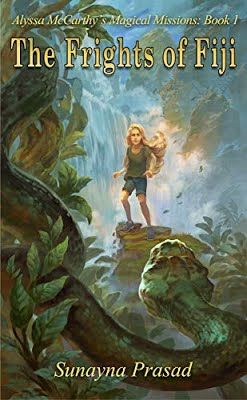 Alyssa McCarthy's Magical Missions, Book 1
Published: October 2018 Second Edition
Publisher: S.A. Prasad Publishing
A Modern Magical World Awaits…
Life changes for twelve-year-old Alyssa McCarthy when she discovers magic—something nobody has ever believed in. Strange incidents occur, hinting that a sorcerer is out on the loose. That warlock kidnaps Alyssa from her uncle's home and takes her to an enchanted Fiji Island called Yanowic.
The only way she can overthrow him is to fight perilous creatures as well as track the other wizards using magical technology. But unless she succeeds, Alyssa will remain trapped in the nation.
Originally published in 2013, the book has been updated to its full potential while keeping the same storyline.