I know a Tim Burns but definitely not the author. Here's a sci-fi adventure series book two with a bit of time travel. Don't miss the giveaway, too, and the author's guest post on why he writes his novels longhand. Open to US residents only, I think, you have through 12/20 to enter. Good luck.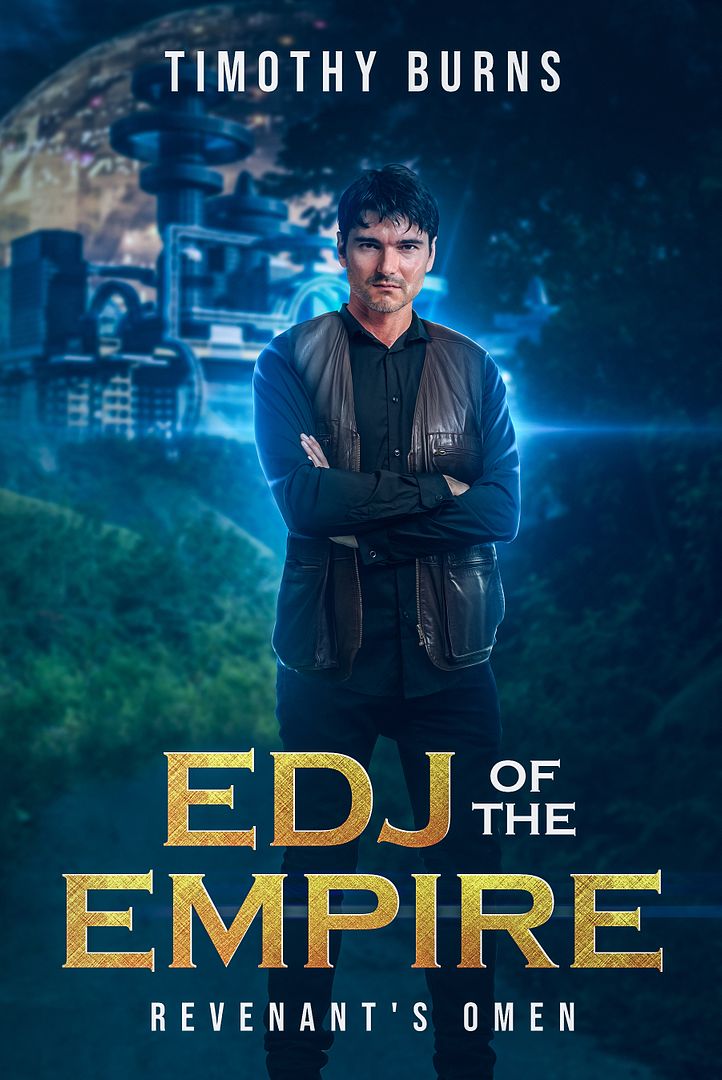 Empire of Ninety-Nine Stars book 2
Science Fiction/Adventure/Space Travel
Date Published:
11/21/2019
The riveting second installment in the Edj series.
How do you stop an enemy that can see the future?
After the harrowing events of Herrig's World, Edj is hot on the trail of D'Orneo. His pursuit leads him to Villalba, a world of tropical island paradises where over a hundred thousand luxurious resorts cater to every whim or flight of fancy. Fortunes are won and lost on Villalba twenty-nine hours a day in the casinos that never close. Gambling on anything for anything from cards to shark fights, dice to gladiators; if it can be wagered on, it can be found on Villalba.
Edj arrives to find that the once powerful economy of Villalba has ground to a halt. A new drug, Peek, grants users the ability to see the future. The casino industry is in tatters and the new governor is at wit's end. Suspecting that D'Orneo is somehow involved, Edj plunges into an investigation. Going undercover as a member of the galaxy's premier drug cartel, The Revenants, a group of beings who prolong their lives by harvesting body parts, Edj begins to unravel the truth.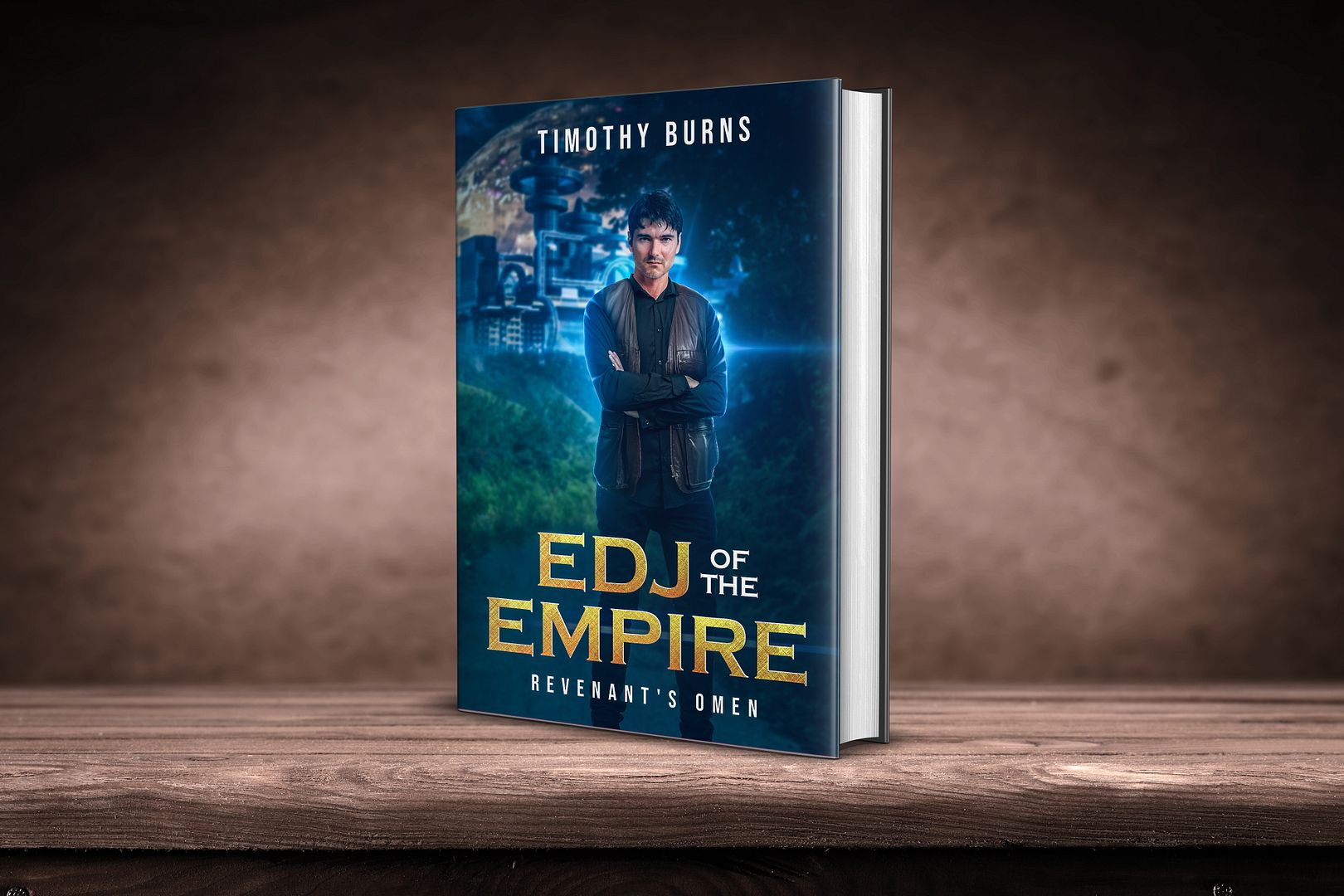 Let me begin by telling you a little about myself. I was born in 1970 and raised just outside Birmingham, Alabama. For Christmas of 1984 I got my first computer, an Atari 800XL with a cassette recorder for storage. There was no internet to speak of at this time, so I subscribed to Antic magazine and bought a couple of books. I taught myself assembly language programming and learned hexadecimal. In short, I have been using computers for a very long time.
So why would I forsake every modern convenience and put mechanical pencil to paper to write novels? We all know how spell checking, copy and paste, and the rest of the tools make writing so much easier these days. Ah, but to me there are still some things that paper is better suited for. For starters, I am still to this day not a touch typist, while I can blaze away in print. I can take a clipboard anywhere and write wherever I want, without having to worry about laptop battery life. There are no distractions like a web browser or game to tempt me to waste time. When I feel the muse come over me, I want to do nothing but write. Getting the first draft down is what is important. I grew up doing my schoolwork this way, and I guess it's true about old habits being hard to break.
Now, when it comes to what is arguably the most important phase of writing, the second pass, I again prefer to work with my paper. I write in pencil so I can erase, but that only goes so far. The image that accompanies this article is of the first page of my first professionally published book, which after discussion with my publisher was renamed "Edj of the Empire: Herrig's World". You will note that I made several changes to the original. Sometimes I was able to insert a word or two directly above the line where needed, but I also make use of side notes when I need more room. For the first one I use a star, then go on to circled numbers if needed.
Another reason I prefer paper is that I can easily refer back to previous pages by simply physically setting them out beside me. Computers make it easy to search for something specific, but it requires extra steps or a second monitor to have a specific page or chapter readily accessible. If I want to refer back to something I wrote earlier, I can have it literally at my fingertips.
After I am satisfied with the story as written, then and only then do I go digital. For this I use Chrome and Google Docs voice typing. It isn't perfect, and often gets things wrong that I speak in my mild Southern accent. And don't even get me started on the seemingly random capitalization. So I will dictate in a paragraph or three, then go back over what is on my screen and make the necessary corrections. Still, for me, this is much faster than typing it in considering I have to look at my keyboard to type and back to my manuscript to find where I left off.
So, in summary, I just find it much easier to get my first thoughts down on paper. I am not in any way opposed to computers and especially the things the modern internet make possible, but for me there are still some things I prefer to do the old-fashioned way.
Timothy Burns, author of "Edj of the Empire" series
About the Author
Mr. Burns is a factory worker who sidelines as a carpenter, computer technician and jack of many trades handyman whose primary interest is hard science-fiction. He has read and loved that genre all his life and has always dreamed of writing books that others would enjoy reading as much as he himself enjoyed those of the great S/F masters. He is very interested in high technology and tries to impart accuracy and plausibility into his work. Other reading and writing interests include fantasy, magic, the paranormal, the Norse runes and nature-centered religions. He lives in northern Mississippi.
Disclosure: Java John Z's did not receive compensation for this post and is not responsible for prize fulfillment.