Just two days to enter the giveaway for self-help, personal development title. See what author Monika Moss-Gransberry has to say. Open worldwide on the giveaway. Good luck.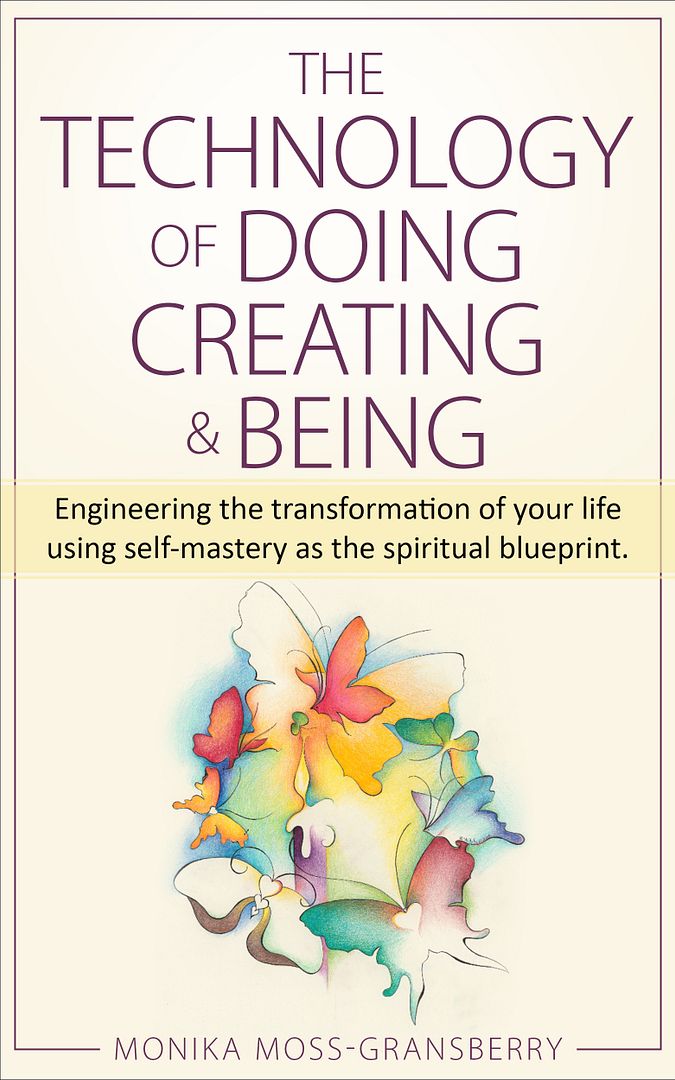 Engineering the Transformation of Your Life Using Self-Mastery as the Spiritual Blueprint
Self-Help / Personal Development / Transformation
Date Published: October 8, 2019
Publisher: Keys for Life Publishing


This book is intended to help you make your vision real faster by supporting you to develop the skill in using the technologies of doing, creating and being, to move you more rapidly towards self-mastery and allows you to create your ideal life style, do your ideal work, and be happy healthy and whole. Monika shares nine spiritual technologies and how to begin to use them to manifest what you want in your life right now as practice to be able to consistently manifest what you want, all in service of your own personal self-mastery. #selfmasteryissexy
About the Author
Monika Moss-Gransberry is an extraordinary visionary and the designer of Life Mapping, a manifestation practice, supporting people all over the world in mapping the life they have always dreamed of living. Like many of us, she has been on her own journey to wholeness, during which she says in 1987 "the Life Mapping process was revealed to her." In 1996, she began to share this process through workshops and seminars. In 2007, she authored the book, Life Mapping: A Journey of Self Discovery and Path Finding, in which she shares this process in a workbook style format so the reader can map their own life and begin the process of transforming their reality. And in 2017, her newest book was published, The Technology of Doing Creating & Being.
Her business career spanning over 30 years, Monika has dedicated her talents to transforming organizations and building the capacity of the individuals in them as a coach and consultant in the company she founded, MKM Management Consulting. As a coach, Monika is a trusted thinking partner, intervener holding space for entrepreneurs, nonprofit executives and corporate leaders assess their situations, expand their thinking, and explore options. She partners with them in creating integrated strategies to address the complexity of the challenges they face be they external or internal, personal or professional.
She credits The Gestalt Organizational Systems Development Center with supporting her own self-mastery and helping her to hone her talents and skills. In 2017, Monika was awarded the prestigious Gestalt OSD Center Lifetime Achievement Award. She is a certified Gestalt OSD Practitioner and serves on the faculty of the Gestalt OSD Center. Monika also serves as a senior coach and trainer for Move the Crowd and serves on the faculty of the Goldman Sachs 10,000 Small Business Initiative, Cleveland & National programs. She has taught at several universities and is a regular presenter and trainer at regional and national conferences.
Monika's publishing credits also include contributing author to Embracing Cultural Competency: A Roadmap for Nonprofit Capacity Builders, regular columnist for the COSE Mind Your Business blog and newsletter and guest blogger with Move the Crowd. She holds Bachelors and Masters Degrees from Howard University and Columbia University, respectively, is a member of Leadership Cleveland, and involved with numerous community and civic organizations.
a Rafflecopter giveaway
Disclosure: Java John Z's did not receive compensation for this post and is not responsible for prize fulfillment.