Here's the latest title from author Jan Steele. Want to know more about her? We have our own interview with her. Then, be sure to enter the giveaway for an Amazon gift card or PayPal cash. Open worldwide through 9/20. Good luck.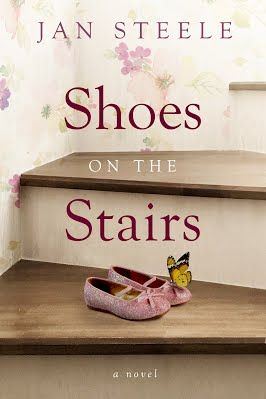 Date Published: 7/27/2019
Publisher: Acorn Publishing
Claire Blackwell can't find that damn white light. Thanks to a mishap at an intersection, she's dead and stuck somewhere between Heaven and what seems like Hell as she is forced to watch her husband and children unravel without her. While she struggles to find answers for her limbo state, her family begins to see her, offering what she believes, is a gift of second chances.
As she navigates through this new, untouchable world and the challenges it creates, she is forced to face some sad and potentially dangerous truths. Determined, she works to mend her relationship with her family, but her stubborn teenage son refuses to acknowledge her, and when tensions escalate with his long-time bully, her inability to control the physical world around her leaves her fearing for her family's safety. With her time running out, she must find a way to save them before the progress she has made is lost and she fades from this world forever.
Interview
Tell us about your current release
My current release is story of a mother's struggle and the gift of second chances. Inspired by the many frustrations of parenthood and the ever-present fear of failure, Shoe on the Stairs centers around a mother's struggle to accept what she has left behind after her death. She takes the reader on a journey of both laughter and tears while learning even the smallest of gestures can make a significant and lasting impact.
What is the hero/heroine of your story like?
Claire Blackwell is a typical middle-class stay-at-home mother who's unhappy with not only herself but also with how disconnected her family has become. Her life is excessively busy as she does everything for everyone and yet she feels empty and unappreciated.
What was your first sale as an author?

My best friend from childhood purchased my first book online. That was the day my stomach did flip flops at the idea that people other than my family and writing friends would be reading my story.
Does your significant other read your stuff?

My husband has read parts of my stories but hadn't read an entire novel of mine until Shoes on the Stairs was published. I think he was a little afraid of what to do if it was terrible. Luckily, he loved the story and was relieved he didn't have to lie to me.
What was the most surprising things you discovered while writing?

I discovered that if I strive to be perfect as I write the initial story, my creativity will suffer and I will never get to THE END. Although I always have that editor inside my head tsking, I attempt to ignore it and move forward. I try to allow the characters to write the story and if I intervene too much, they'll walk right off the page.
Morning Person or Night Person? How do you know?
When it comes to writing, I'm more of an afternoon or night person. I've attempted to establish a morning writing schedule, but my brain's never ready before at least ten.
Why do you do what you do?

Of all the jobs and hobbies I have experienced in my lifetime, nothing has brought me more pleasure and purpose than writing. I love thinking up stories, especially stories that carry some validation for the reader. Most of all, I love when someone is touched in some way through my writing.
If you could write a letter to your younger self, what kind of advice and/or warnings would you give?
There is so much I would tell my younger self that it would be novel length, but there are a few that stand out as super important. The first thing I would tell my younger self is to read, read, read! I didn't read much when I was younger, never realizing how powerful the activity was to building grammar skills and vocabulary as well as learning about the world and the people within it. Another thing I would tell my younger self is to not believe the doubters in the education system who held no hope for me to aspire to anything higher than my high school diploma. Lastly, I would tell my younger self to write – write every day.
What's on your bucket list?

I love to travel and visiting Israel is on the top of my travel bucket list. I would also love to see Shoes on the Stairs become a movie.
What future projects are you considering?


I'm currently getting my MFA in creative writing and writing my second novel which is a thriller. I would also like to create a middle school series that features kids with disabilities doing impossible things.
About the Author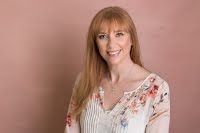 Jan Steele grew up in the burbs of Chicago and after thirty-two years of shoveling snow, moved to Southern California with her husband and children. She has taught everything from Kindergarten through high school but found her passion for writing years later while living as an expat in Asia for four years. She's a contributing author of Chicken Soup for the Soul, Miracles and More (2018), shares a blog with her sister-in-law, and is an MFA student at UC Riverside. In addition to writing, she loves to travel, volunteer, watch college basketball and sunsets. She's also passionate about shedding light on the lasting effects of bullying.
Disclosure: Java John Z's did not receive compensation for this post and is not responsible for prize fulfillment.