Having just recently lost our pooch, this book sounds like a great one to check out. Its even the second book in what you might call a series. Could there be a third?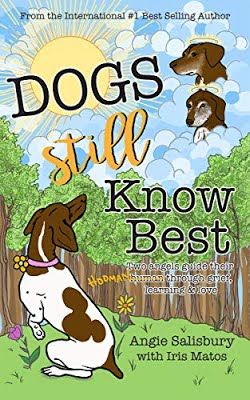 Two Angels Guide Their Human Through Grief, Learning & Love
Non-Fiction, Pets, Dogs, Grief, Spiritual Growth
Publisher: Annibury Publishing
"Truly heartwarming and inspirational! Dogs Still Know Best is a story of love, loss, the long road to healing, and the anti-fragility of the human spirit" ~ Jedediah McClure, Best Selling Author, Myths of Christianity: A Five Thousand Year Journey To Find The Son Of God
A must-read for dog lovers and anyone who has loved - and lost - a beloved dog! In this touching sequel to Dogs Know Best: Two Dogs' Training Guide For Humans, follow one woman's very personal account of how two German Shorthaired Pointers sparked her spiritual journey, one that allowed her to open her heart, open her mind and in the process, receive amazing gifts, the biggest one of all being her new love, a sweet little Pointer puppy named Minnie. Along the way, there has been a lot of grief, a lot of learning and an infinite amount of love.
The result is a dramatic shift in perspective about life, grief and embracing a new way of thinking. And with all three of her beloved Pointers by her side, every step of the journey is filled with love and support. In fact, there's a whole cheering section along for the ride!
On the other side, love is everything.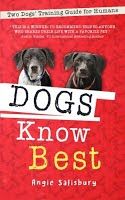 Two Dogs' Training Guide for Humans
Publisher: Annibury Publishing
"Fun and inspiring read for anyone who shares their life with a favorite pet."
"I so often found myself smiling, laughing, or tearing up as I wrote this book because of the incredible lessons I have learned from my two goofballs. Having a companion – much less two – like the ones that inspired me and taught me the lessons included here has absolutely made my life richer. To everyone who reads this book, I wish the same." ~Angie Salisbury
Sometimes we forget the simple things we can do in our everyday lives that will make us happier. That's where two wise German Shorthaired Pointers come in. Follow along as Bimmer and Bertram take you on a journey towards greater happiness. "We've seen a lot, listened a lot, taught a lot, and learned a lot. We thought it was about time to share our philosophy and lessons on life with all of you humans so that you could have the same incredible life we do. Think of it as our legacy." These are simple things that people can start doing immediately to live a happier life – a dog's life!
"The love just jumps off the pages!"
Along the way, you'll learn lessons about:
- Accepting Yourself & Others
- Persistence Leads to Happiness
You'll even learn how you can share the life lessons you've learned from your favorite teacher (your pet)!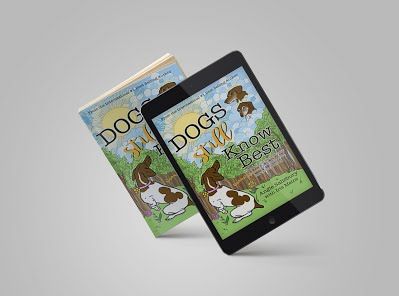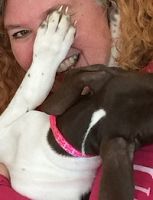 Angie Salisbury is an author, business writer, editor, speaker, and obsessive dog mom from northeast Ohio. There she shares her life with her German Shorthaired Pointer, Minnie, and husband, Tom. She is an avid reader (no shock there) and loves being outdoors. Angie and Minnie spend countless hours playing ball and doing various scent work activities. Angie is a certified Reiki practitioner, life coach and member of the Dog Writers Association of America.