My twelve year old has taken a liking to historical fiction books like this one. I wonder how much he'd enjoy this Native-American one. I bet if he heard the records came from an insane asylum, he would want to read it even more.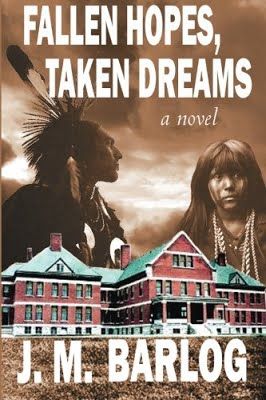 It was the roaring 20s, and Americans were living the dream, except for…
… those hundreds of Native Americans wrongly committed to our nation's only Indian insane asylum. Once there, they endured unimaginable torture and abuse with no hope of ever being free. These people were real. Their suffering was real. Their story will touch your very soul.
This powerful, heart-wrenching saga came from the records in the South Dakota State Archives for the Canton Indian insane asylum.
J. M. Barlog grew up in Chicago before serving in Vietnam with the US Air Force. He has authored numerous novels across many genres. Windows to the Soul, his debut novel, won the Readers' Choice Award for suspense at a ''Love Is Murder'' Mystery Conference. Barlog currently lives with his wife in Southern California, where he is busy writing sequels to his popular novels The Heart of the Lion, Minno, and A Connecticut Nightmare.
Disclosure: Java John Z's did not receive compensation for this post and is not responsible for prize fulfillment.