Here we have the latest title from author Joseph Lewis Tamone. Along with that, you get an excerpt and a giveaway. I think open US only, you have through 12/13 to enter. Good luck.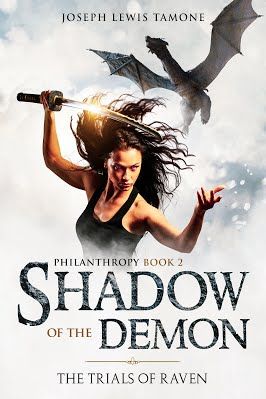 Date Published: 11/14/2019


The exciting sequel to Fusion World.
A world on the brink. A team divided.
It's been months since Vai and Edam disappeared through the portal created by the destruction of the Fusion World machine. Unfortunately the machine contained the last known Dark Orb, the critical component to interdimensional travel. Luckily, a prototype is found in the vault of its creator, Dr. Charles Vindia. Vint SawWood, Vindia's protégé, is pressed into service and can reactivate the device. But it is decades old and may only work once. There is no way to know.
Undaunted, Sajaeler and Raven lead a mission to find and rescue their missing teammates. What they discover is a world in the midst of a civil war. A shapeshifter has rallied an army of disaffected citizens to his cause and will stop at nothing until he subjugates the planet. To make matters worse, Raven becomes gravely ill. Coming to this world of mythical foes and allies has triggered something within. She must face her past in order to survive.
Excerpt
From Chapter 36 – The Virtue of Human Kindness
Siren had no memory of her life before that long, endless, twisted and dusty road. At that point, she knew only the fear of death, and the pain of hunger. She collapsed on the road, and when she opened her eyes, before her stood a large white bird with piercing blue eyes. She found herself encompassed within a blue aura, and then she felt warmth spreading inside her. She hadn't a clue what had happened, but she was frightened, and her instincts told her to get out of there.
Later that day, she stumbled upon a young man. A man who would have a dramatic impact on her life, who she would come to recognize as
father
. But she didn't know that yet. He offered to help her and gave her something to eat. As they sat by the fire he'd made that evening, for the first time in her life, or at least as far as she could remember, she felt safe.
Marden eventually left her with a new group. She was the only member of this tribe that was not born into it. She trained harder than she thought possible and honed her survival abilities. Over the years she turned her fears into strengths and became a skilled scout and fighter. Her abilities with blades and hand-to-hand combat were peerless in the tribe. Her memories of being alone on the road and afraid drove her. She promised herself she would never feel that pain again.
Her brother Lightning had been killed, left for dead by the leader of the Northwood Scouts. She had placed her trust in her tribesmen, and yet when presented with the opportunity to save one of their own, they chose not to. She had confronted the chieftain, Sloan, yet his answers did nothing to ease her rage, quite the opposite. He let Lightning die for information. Any good leader knows that you never leave a man behind. Never.
She had made her choice. She disappeared one night. The next morning, she stealthily made her way high up in the treetops, stalking Sloan. She wanted revenge. As her target stopped moving, she gripped her blade and prepared to make her move.
"That's right," came a familiar voice, echoing from the shadows. A voice that had been within since she was a girl. Siren stirred, as if from a slumber. She found herself standing along a dark path overshadowed by endless cliffs on either side. Out of the corner of her eye, she saw movement. She turned, and a dark shadowy figure appeared. She could see his face underneath, and he was, to her surprise, very handsome.
"Feed your anger," the shadow said to her. "Feed your fears, for the only way to gain power is through pain. Feed into all of it. Embrace it. Nurture it. Let it into your heart. Let it possess your very soul."
"You're
Saas
." She reached behind her, but her blades were gone. She fell backwards a few steps and looked around, trying to regain her composure. The shadowy figure raised out its arm. A black blade extended from its shadowy sleeve and fell at Siren's feet.
"Take it," Saas said. "Kill me if you can, but why try? You will fail. Pledge your blade to me, and I will give you power beyond your imagination. Attempt to strike me down, and unfortunately I will have to kill you."
Siren bent down and grabbed the handle of the blade. The grip felt familiar to her. She looked at it. It was the blade given to her upon her entry into the Northwood Tribe. Inscribed on the handle was the very symbol that she had tattooed onto her back.
"This isn't real," she ran her finger across the symbol on the hilt of the blade. "None of this is." She looked up at Saas. "You can't kill me."
"This is as real as a thought inside your mind. It is not a physical manifestation, but it is a measurable quantity of energy. This
is
real, Diana.
I
am real," Saas hissed.
"Diana?" Siren was confused.
"Your name," Saas's eyes bored into her. "But you blocked that portion of your memory a long time ago. Do you not remember your parents?" Siren shook her head. "Then let me unlock those memories for you."
Her name was Diana. Diana Carlson. She'd been born into a world ripped apart by nuclear fallout. Her parents were Dean Carlson and Ava Greenwood, who had met a few years after Rafia devastated their homeworld. Dean had a family before the cataclysm, but seldom spoke of his son, Julius. Dean and Ava traveled the wastelands in search for any form of government protection for their daughter but found none. While on a trip down old Interstate 85, Dean and Ava were attacked and killed by wasteland raiders. Diana hid in underbrush on the side of the road, and watched her parents tortured and killed before her eyes. After the raiders departed, she locked their memory away and took to the road.
About the Author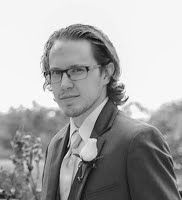 Joseph Lewis Tamone lives in Wilmington, Delaware. Despite getting a degree in Environmental Engineering, Joseph has always found an escape in his quirky imagination that lent its way to his passion for writing. Joseph is an avid animal lover and history buff. When he is not writing, he enjoys escaping into the world of video games, nature, and most importantly, reading and researching. He lives in Delaware with his lovely wife, Erica, and their house full of animals.
a Rafflecopter giveaway
Disclosure: Java John Z's did not receive compensation for this post and is not responsible for prize fulfillment.