**This post contains affiliate links and I will be compensated if you make a purchase after clicking on my links.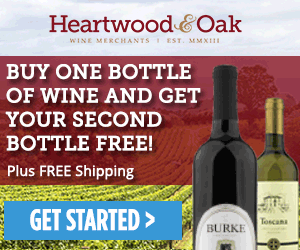 Here's a deal on some fantastic red and white wines from the folks at Heartwood & Oak. Get 1 bottle for just $9.95, get another bottle FREE. Plus you even get free shipping and handling. Curated by wine experts; only 5% of wines make the grade.
For me in Massachusetts here, we were just able to start shipping wine into state last year. Check the laws in your state before ordering.